Dolce&Gabbana glasses - synonym with Italian elegance and luxury
2019-09-30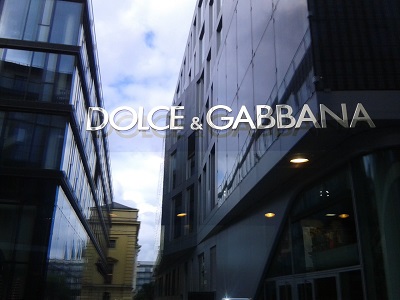 Dolce&Gabbana glasses are famous for their classic style and perfect workmanship, not forgetting any detail. If you decide to buy both correction and sunscreen models of this brand, you should use a professional optical salon. Appropriate luminaires complement the styling and are an ideal addition to everyday outfits. In our offer we have both models for women and men. Check out how to choose the luminaires for yourself and visit our salon.

Table of contents:
The best of Italy
Which model will be the best?
For men
WSelection of luminare shapes
Price
Dolce&Gabbana glasses - the best of Italy
Dolce&Gabbana glasses
 are famous for their distinctive style, which is the hallmark of the entire brand that is synonymous with luxury at your fingertips. They're the perfect choice whether you're looking for sunglasses or sunglasses. Each model is made of carefully selected materials, which translates not only into a fashionable and timeless appearance, but also, most importantly, into durability. This brand will be of particular interest to those for whom fashion is an important part of everyday life. We guarantee that every lover of current trends will appreciate their aesthetics and functionality.
What distinguishes the brand?
The brand created by a duo of Italian designers is still surprising. The beginnings of Dolce&Gabbana are the crazy 80's, but the biggest development occurred in the 90's. It was in 1995 that the sunglasses models were introduced to the permanent offer. Currently, they are one of the most iconic products of the brand.
The luminaires have a characteristic style - rich and uncompromising, which delights from generation to generation. Dolce&Gabbana refers to the original and slightly crazy image of rock stars, who reigned on international stages in the 80s. The brand is extremely popular with artists and celebrities. Madonna herself loves it. Design is the essence of luxury. Each of the models is characterized by an original form and often rich ornamentation. Some luminaires are covered with 18K gold! This is why they are recognizable even without a logo. So it is the right brand for people who want to stand out from the crowd.
How to choose women's and men's Dolce&Gabbana glasses?
In the rich collection of Dolce&Gabbana there are many proposals for women's and men's glasses, and a wide choice does not make it easy to make a decision. That's why it's worth considering which luminaires fit your beauty when you look at the brand's proposals. Below you will find some hints.
Models for women
Luminaires designed for ladies are the essence of femininity and sophisticated chic. So, if you are a representative of the beautiful sex and are looking for a model that will reflect your personality, then the choice should be made for this brand. Timeless classics combined with a hint of Sicilian madness may prove to be the answer to your needs. Dolce&Gabbana luminaires perfectly emphasize all the advantages of femininity, adding a characteristic "claw" to any, even simple, everyday styling.
Models for men
Properly selected Dolce&Gabbana luminaires can become the basis for an elegant appearance of any man who wants to emphasize their strengths. When choosing the right shape for your face, you should pay attention to the shape of your face and then adjust the style and size of the luminaires. This is a perfect way to emphasize the facial features. With the right glasses - both corrective and sunglasses - each gentleman can create an elegant style that will perfectly emphasize the firmness of character.
How to choose?
As we have already mentioned, the shape of the face is a key element that should be taken into account when choosing luminaires. The following are characteristic facial features that can be helpful in choosing the ideal model.
Heart (diamond)
A face characterized by strong, relatively wide zygomatic bones (commonly known as cheekbones) with a larger forehead and narrow chin. In this case, we recommend luminaires with similar angles, e. g. circular luminaires with a wider apex.
Round
It is a face with special features such as a rounded forehead and a circular face. In this case, it is advisable to opt for luminaires that are slightly wider, and to dispense with those narrow and high. Remember that rectangular frames lengthen the shape of your face.
Square
People with this facial shape should focus on softening their facial features. For this purpose, it is advisable to choose circular luminaires that balance the sharp angles of the facial features.
Oval
People with practically perfect facial shape and who can afford to be crazy about choosing their frames. Practically every model will highlight the strengths of the facial features. The most frequently recommended luminaires are symmetrical ones with a rigid structure, with a rounded and slightly wider bottom.
Why Dolce&Gabbana glasses are worth their price?
The price of
Dolce&Gabban glasses
 is comparable to that of other luxury brands. These usually oscillate around several hundred, sometimes several thousand zlotys. You're probably asking yourself, is it worth spending such an amount on luminaires? Well, it's worth it! You gain not only original design, but above all the highest quality.
High quality
Every luxury brand focuses on the high quality of its products. In the case of sunglasses, each model has UV400 protection in the form of ultraviolet filters, which provide full protection against the harmful effects of the sun's rays on the eye. Modern technologies, excellent materials and attention to detail, as well as the reputation of a global brand, are the factors that influence the final price of a product. And everyone deserves a little luxury, doesn't they?
That is why we invite you to familiarize yourself with the offer of our online store. In our offer you will find many models of eyepieces: corrective, progressive, sunglasses, photochromic glasses and glasses for drivers and athletes.
We would also like to invite you to our shops, where experienced and qualified employees will be happy to help you choose the right model and advise you how to care for your luminaires to enjoy them for a long time.